My son had a school basketball game (still undefeated .. woo hoo) and had travel basketball practice just a few hours after his game ended. I was busy running errands during the day and didn't take anything out of the freezer to make for dinner. Sigh! No problem! Here is where a well stocked pantry comes in handy.  A quick sauté of some veggies and my go to Trader Joe's bottled marinara sauce and dinner was on the table in less than thirty minutes. Success!!!
You will need:
3 T olive oil
1 carrot, sliced
1 medium onion, chopped
1 small package of baby portobellos, sliced
6 sun dried tomatoes, packed in oil, chopped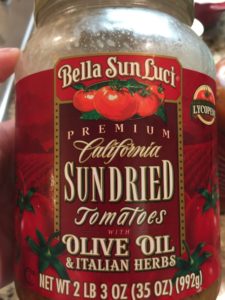 3 cloves of garlic, minced
1/2 t oregano or Italian seasoning
1 t red pepper flakes
1 t salt
1 jar of Trader Joe's marinara (or your favorite brand)
1 lb of angel hair pasta, cooked according to the package
Heat a deep sauté pan or Dutch oven over medium high heat. Add the olive oil, carrot, mushrooms, onion and sun dried tomatoes. Cook for 3 minutes, stirring occasionally.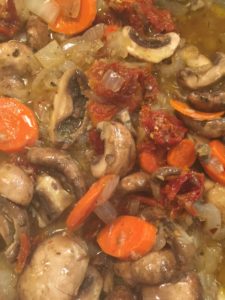 Add the garlic and spices and cook for an additional minute. Add the marinara and lower the heat to a simmer. Cook for 3 to 5 minutes.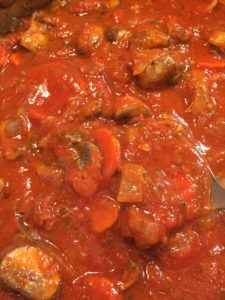 Serve over angel hair pasta and garnish with fresh Parmesan cheese.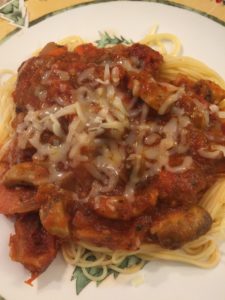 #yumola
* For my local friends, I'd be happy to help you stock your pantry with essentials *