I frittata. Do you frittata? ☺️ I LOVE frittatas and have them at least three times a week. They are great for breakfast, lunch or dinner and the ingredient options are endless and only limited by your imagination! For this individual frittata (and my favorite ingredient combination), you will need:
1 scallion (green onion), chopped
3 baby portobello mushrooms, sliced
a handful of baby spinach
3 sun dried tomatoes, packed in olive oil (you can chop or leave whole)
1/4 t of crushed red pepper flakes
drizzle of avocado oil (olive oil or your favorite oil)
kosher salt & freshly ground pepper to taste
2 eggs, beaten
Sauté veggies in a drizzle of your favorite oil for three minutes over medium high heat.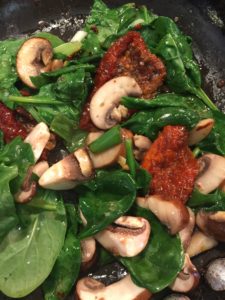 Add the beaten eggs and reduce heat to low.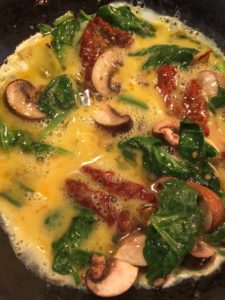 Once the eggs start to set, place the pan under the broiler, set to high, and cook until the eggs puff up and start to brown around the edges. Watch closely. You can add your favorite grated cheese just before you pop it under the broiler if you'd like.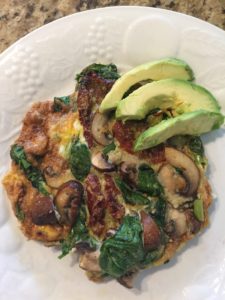 Enjoy!
#yumola