I've never made quiche before. I know, hard to believe, but true! In my quest to make NEW healthy and delicious vegetarian meals for my hubby (a new vegetarian), I decided to give it a try. I had a butternut squash that I needed to cook and thought why not roast it and put it into a quiche? I looked online for inspiration and lo and behold, there was a recipe for quiche using … you guessed it … roasted butternut squash. I doubled their recipe and Kimmie-fied it, a bit, but the inspiration totally came from a recipe I saw on kingarthurflour.com. My recipe will make two 9″ pies and, trust me, you will want to make both of them because this quiche is even better the next day. SOOOOO good!!!!!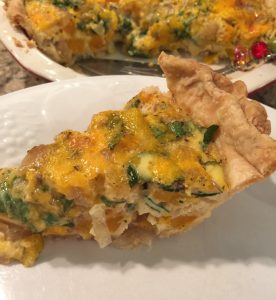 You will need:
Your favorite pie crust recipe. My recipe, listed under 'Tips', makes two 9″ pies and is DELICIOUS! However, please don't let making homemade crust keep you from trying this recipe. There are many GREAT store bought options out there.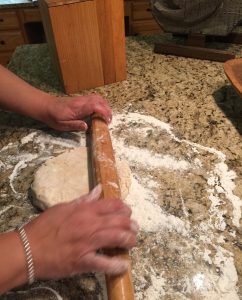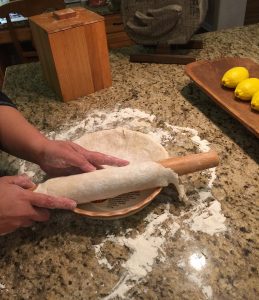 2 medium onions, diced
4 T olive oil
2 T quality balsamic vinegar (I LOVE the 'balsamic vinegar of modena' from #williamssonoma)
3 cups of butternut squash, peeled and cubed (#traderjoes has already cubed butternut squash if you would like a shortcut)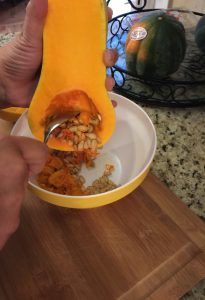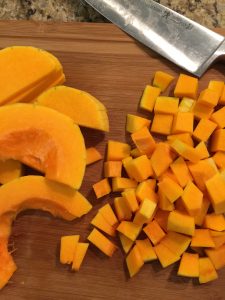 2 cups of baby spinach, chopped (#earthboundfarm brand is my FAVE)
2 cups of milk (I used 1% organic from #costco)
10 large eggs
2 t dried rosemary (rub the dried herbs in your fingers to release the oils … can use 2 T fresh)
1/2 t of dried thyme (can use 1 t fresh)
kosher salt
freshly ground black pepper
2 1/2 cups grated sharp cheddar cheese (grate your own cheese, please and  reserve 1/2 cup to put on top of the pies)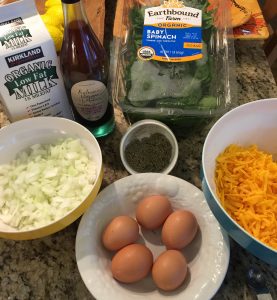 Preheat the oven to 375 degrees
Prepare and roll out your dough to fit into your 9″ pie pans. Poke holes all over the dough with a fork and bake the crust for 10 minutes. Remove from the oven and set aside to cool.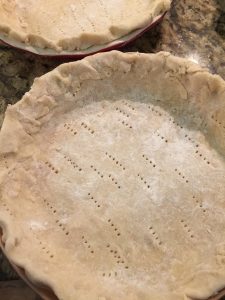 Heat a sauté pan over medium heat. Add two tablespoons of the olive oil and the onion. Cook, stirring frequently, until caramelized. This should take between 20-25 minutes. You are looking for a golden brown. Add the balsamic during the last few minutes of cooking.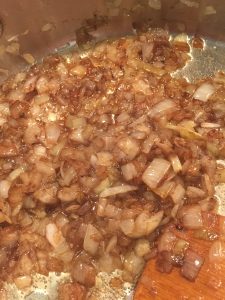 While the onion is cooking, toss the cubed butternut squash with the remaining olive oil and season with a liberal amount (about a half teaspoon each) of salt and pepper. Spread it, in a single layer, onto a cookie sheet and roast in the oven. You can keep the squash in the oven until the onions are finished caramelizing.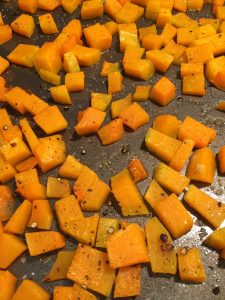 In a large bowl, whisk the eggs and milk together. Add the herbs, one and a half teaspoons of salt and pepper, caramelized onions, roasted butternut squash, baby spinach and the two cups of the cheese. Divide the mixture evenly into your two prepared pie crusts. Top with the reserved cheese.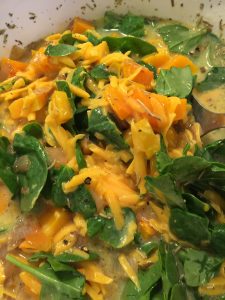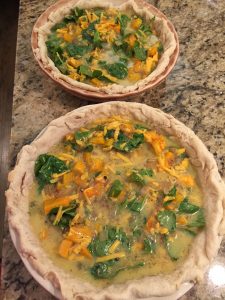 Bake the quiche for 40 minutes or until the center is just set and the edges are golden brown. Remove from the oven and let it cool for ten minutes.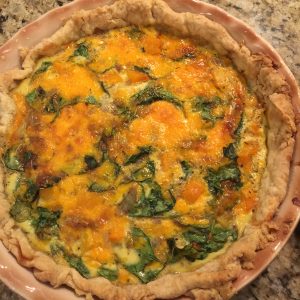 Enjoy!
#yumola