Comfort food! Who doesn't like it? We all have our favorite comfort foods and often times they are the foods we grew up eating. One of my favorites is my Mom's stuffed peppers. I recently had a taste for them, but wanted to tweak the recipe to make it a bit healthier. They were scrumpdiliocious!
You will need:
1 1b of ground turkey
olive oil (or your oil of your choosing)
1 onion, chopped
2 – 3 cloves of garlic, minced
1/2 t dried oregano
kosher salt and freshly ground black pepper, to taste
2 cups of crushed tomatoes, (I used 1/2 crushed tomatoes and 1/2 Trader Joe's marinara)
1 cup of brown rice, cooked
shredded mozzarella
4 to 5 medium peppers (green, red, orange or yellow)
Preheat the oven to 350 degrees.
Sauté the onion, ground turkey, garlic and spices in a drizzle of olive oil. Turn off the heat and mix in the cooked rice and 1/2 of the crushed tomatoes. Set aside.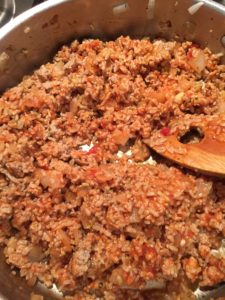 Cut the tops off of the peppers and carefully remove the seeds. Season the inside of the peppers with salt and pepper. Spoon the rice mixture into the peppers and top them with the remaining sauce and cheese.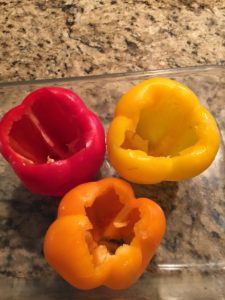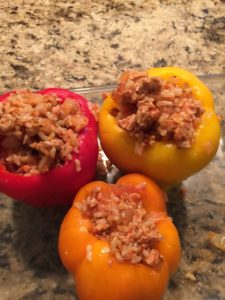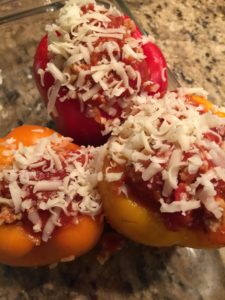 Place the peppers in a baking dish and bake for 25-30 min. Cover with foil if you'd like the peppers to be softer.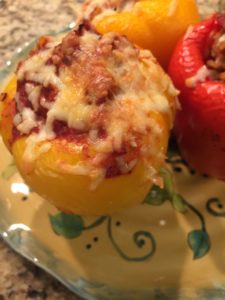 Enjoy!
#yumola