Every time I see my handwritten notes on the page of this stuffed mushroom recipe, I think of my nephew Joshua. I, affectionately call him, "Teeny Man" and he lovingly calls me, "Auntie Mommy". He is a grown man, now, with a beautiful wife. But, he will always be my Teeny Man. One of the memories this recipe brings to mind is the weekend I babysat Josh, and his 3 older siblings, so that my sister and brother-in-law could enjoy a weekend together on the west coast. Josh had an asthma attack that landed him in the hospital and me by his side, 24/7 (for a day and a 1/2), while my sister desperately tried to get a flight back home. When she finally arrived and I tried to leave the hospital room, for a much needed shower and BED, it took some coaxing and pleading for Joshua to allow me to leave. These mushrooms (and my Eggplant Parmesan … more like lasagna) are his FAVORITES.
1 package of baby portobello mushrooms (medium to large in size)
1 small bunch of green onions (green only), chopped
1 cup of freshly grated extra sharp cheddar cheese (I like to grate my own cheese .. fresher and you control what's in it)
1/4 – 1/2 cup of homemade breadcrumbs seasoned with a 1/4 t of Italian seasoning, garlic powder, salt and pepper (or you can use good quality store bought Italian bread crumbs)
1 stick of unsalted butter
1 T of worcestershire sauce
1 dash of your favorite hot sauce
kosher salt and freshly ground black pepper to taste
Preheat the oven to 375 degrees.
Remove the stems from the mushrooms and chop finely. In a saute pan, melt the butter over medium heat. Add the chopped stems & green onion. Cook for 3 minutes. Remove from the heat and place the mixture into a bowl. Add the worcestershire, hot sauce, salt and pepper (about 1/2 teaspoon each) & the grated cheese. Then, add the breadcrumbs; starting with 1/4 cup. You want the mixture to be pretty dry because when you stuff and bake the mushroom caps, there will be some liquid created. You just want the stuffing to hold together, but not be wet.
Fill the mushroom caps with the stuffing and place them on a cookie sheet. Bake for 10-15 minutes or until the cheese is melted and the mushrooms are heated through.
Here's a bonus *** If you have stuffing left over, use it to stuff boneless chicken breasts or pork chops. OH MY GOODNESS, it's so good! Just make a slit in the meat, stuff with the mixture; season the outside with salt and pepper and sear (brown) both sides in a hot pan. Finish cooking in the oven, on 375 degrees, until the internal temp of your meat has reached 165.
#yumola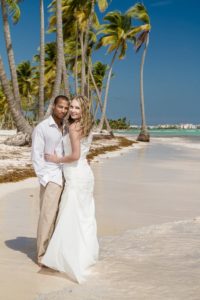 Joshua & Julia